Right... Finally got around to taking some pictures of Dagan's first lesson...
So here we are, Dagan's Ork on the Left, mine on the right.
In the previous two posts we had gone over:
-
painting a neat base coat
-
laying down a wash coat
And this was the final step for her first lesson:
- Using the original base colours to highlight the figure back up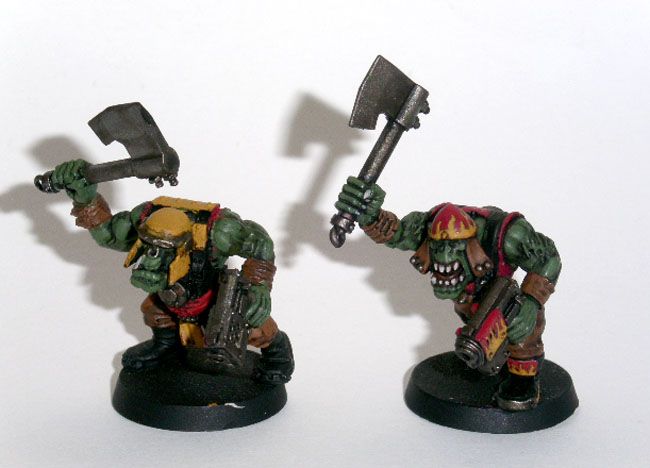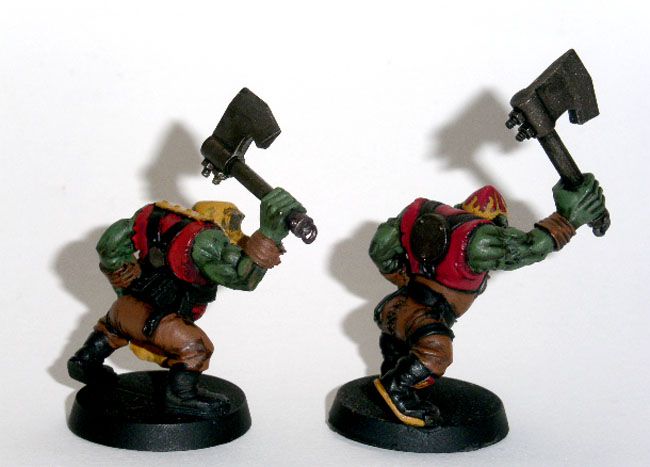 I think she's done a awesome job, she was very pleased with it too.
A very neat, tabletop level.
I said her,
"If at 11 years old she can paint like this with just a little effort, then when she's older she'll be a fantastic miniature painter..."
Take care,
Jonah