I haven't given up on the blog, I've been doing hobby related things and preparing articles for upload.
I had several pieces to get out of my painting queue that were gifts for friends.
Most are finished now and I'll be able to concentrate on my own things from this point onward.
Here is a quick snap I took when working on the figures, they'll have their own articles and cleaner images posted up when I've finished the editing.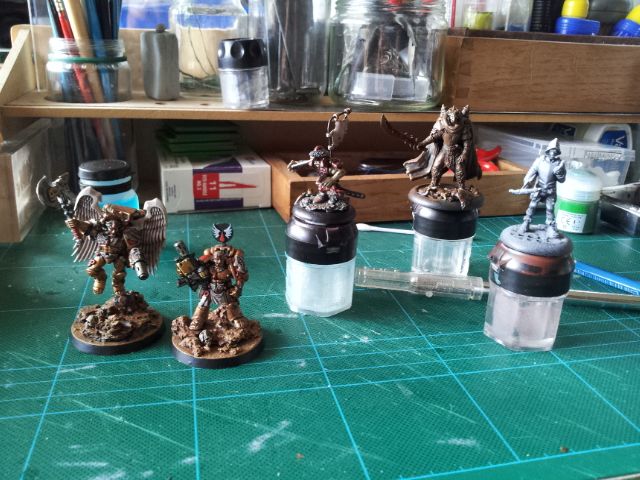 So...
Until I pull my finger out and finish some of my articles...
Take care,
Jonah