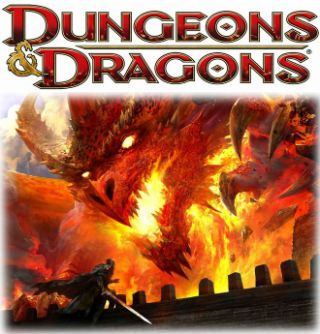 I've been signed up for the playtest of the new edition of Dungeons & Dragons for a while now. I got my invite to download the playtest pack a few days ago but had problems connecting to the site until last night.
My friends and I are avid D&D fans, many of us having played over several editions of the game, but 4th edition just hadn't pulled us in like previous editions had for many different reasons and I'm not about to start bashing it here, if you liked that edition of the D&D game, all power to you.
We haven't abandoned D&D just because we didn't like one edition of the game, if that was the case I don't think I would still be buying from several games companies. But also remember, just because a new edition of a game is being released, it doesn't mean you have to throw out all your old books from previous editions, if you still enjoy using them.... Then do it, the RPG police aren't going to kick in your door and confiscate your dice bag.
But change can be a good thing, so now that we have the playtest pack my games group and I intend on giving it a thorough going over and play-through and because we're now taking part in an open playtest, if we do see anything that really doesn't appeal, then at least we can voice our concerns to Wizards of the Coast and you never know... They may even listen...
Well that's enough harping on from me, there's not a lot more I can add to this at the moment...
A few members of my games group are coming around today to go over the pack together, I'll post up our initial thought's on the playtest pack of D&D Next when I get an opportunity.
So until then, take care and good gaming everybody,
Jonah.
(artwork and logo is the property of wizards of the coast and the associated artist, it is used without permission but not intended as any challenge to copyright and will be taken down if requested)